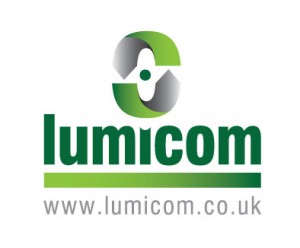 Lumicom is the UK's leading independent not-for-profit WEEE Compliance Scheme set up to specifically serve the lighting industry. We offer impartial, accurate and expert advice on WEEE compliance for both household and non-household lighting producers.
How we can help you achieve and maintain WEEE compliance
As a producer of lighting products, it is your responsibility to ensure that measures are in place to allow for the environmentally sound disposal of those products once they reach the end of their lives. This includes providing for the cost of recovery and treatment of the products. However, we can help you comply with these responsibilities through our Lighting Specific Compliance Scheme. As part of the Lighting Industry Association (the largest, not-for-profit lighting trade association in Europe), we understand the unique challenges faced by the industry and are well placed to offer advice, guidance and support based on our knowledge and expertise.
Lighting Specific Compliance Scheme
Working with Legislators
We work with a number of industry committees throughout the UK and Europe – including the Health and Safety Executive and BEIS – and help guide policy and regulation on behalf of our members. Our close connections with government are currently helping to steer the industry through the coming months and years in developing a sound recycling compliance arena. Perhaps most importantly, as a member centric-organisation, you have the opportunity to drive our efforts and industry approach. Our members are consulted on legislative matters and scheme development and have the opportunity to sit on our main board and sub-committees.
Open Days & Webinars
Our calendar of Open Days and webinars provide opportunities for Lumicom members to gain an understanding of the latest news within the industry. In addition to helping you keep on top of changes to legislation affecting WEEE compliance, we also provide innovative tips and advice on how to manage lighting recycling, as well as plenty of industry networking opportunities.
Product Verification & Data Checking Services
Our Product Verification Services are designed to support our members in ensuring that they report their WEEE obligations accurately and in the correct category. As the only producer compliance scheme with access to our own laboratory, we're able to exploit the technology available at the LIA Laboratory to help you make sure you are not under or over reporting on your products for compliance purposes. We can help you by providing independent verification on the quality of your products, as well as areas such as weight or packaging. Our Data Checking Services are designed to help you get the data right first time. If there are any issues with your WEEE Compliance submission, our data checking procedures will help you identify and rectify any problems.
Clear Pricing Options
We operate as a not-for-profit WEEE Compliance Scheme. We offer a range of choices for our members, including bespoke solutions. Our flexible pricing methodology is clearly defined to enable you to choose the best solution for your needs.
Soft Audit Options
We provide a lighting specific 'soft audit' for all producers within the lighting industry, irrespective of whether they are members of a producer compliance scheme or not. During a soft audit, our technicians will visit you and carry out a 'compliance health check' of your products and processes. They will provide you with impartial advice as part of the audit and a recommendation as to which WEEE Compliance Scheme would best suit your needs.
Support of EA Audits
In addition to soft audit options, we provide members with access to support for Environment Agency Audits. This includes help in the preparation of data during pre-audit as well as in support for industry specific Environment Agency issues. In addition to peace of mind, this helps our members save time and ensures they're thoroughly prepared.
Account Management & Support
We offer account management support for the needs of our larger members. Your dedicated account manager works closely with you, providing support through personal site visits and also the provision of a hotline to directly help with product classification and other queries. Irrespective of your business size we can help you review your data and alert you to any issues including your proximity to threshold limits.
Assistance with Methodology Writing
One of the aspects to WEEE compliance that the Environment Agency looks for is the methodology each company adopts in its reporting process. This includes the process applied to writing up and detailing the overall methods for reporting and submitting data that you adopt. We can ensure that your methodology report meets Environment Agency standards and is accurate and complete.